FoodSaver, sealing up goodness since before before. Of course there was lots of hard working social content, but there was also some stories to be told, brand books to be built and fridges to be watched.
We met some pretty incredible people along the way, by far my favorite was Ann from the Oakland Avenue Urban Farm. You should probably 
like their page buy some of AfroJam
, just sayin'.
The Brand Book was a labor of love. The final product needed to be easily translatable,
as well as represent various recipes familiar to their worldwide audience.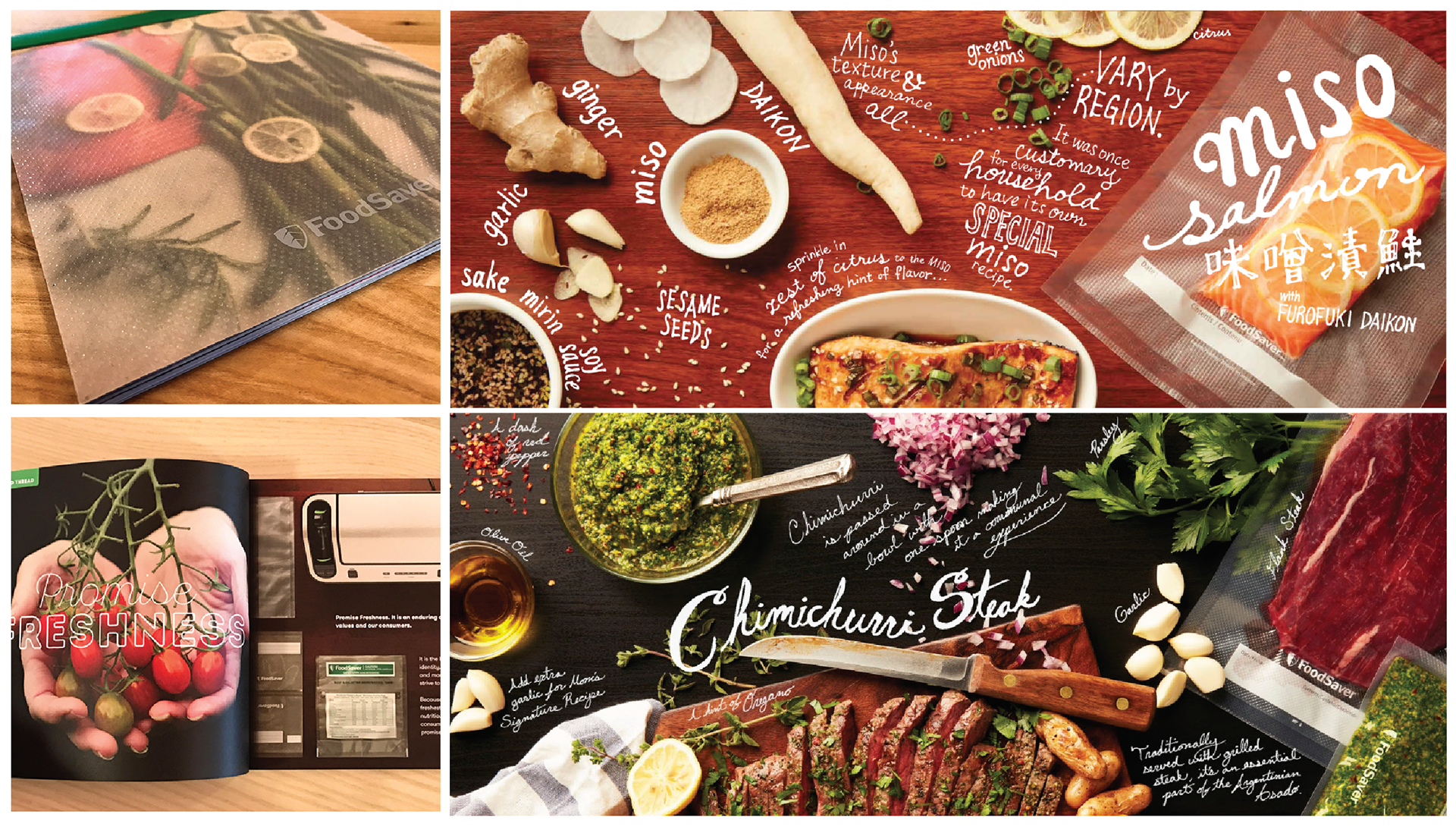 FoodSaver post at least 25 times a month, that's a lot of content for a tiny team. Luckily, I love food.
We would concept for quarterly shoots and over time we started accommodating sites & banners,
so the shot styles had to be flexible on set. This only worked thanks to a great collaborative relationship with the client and a patient photographer (Matt Mooney at Rush Wade in Kansas City).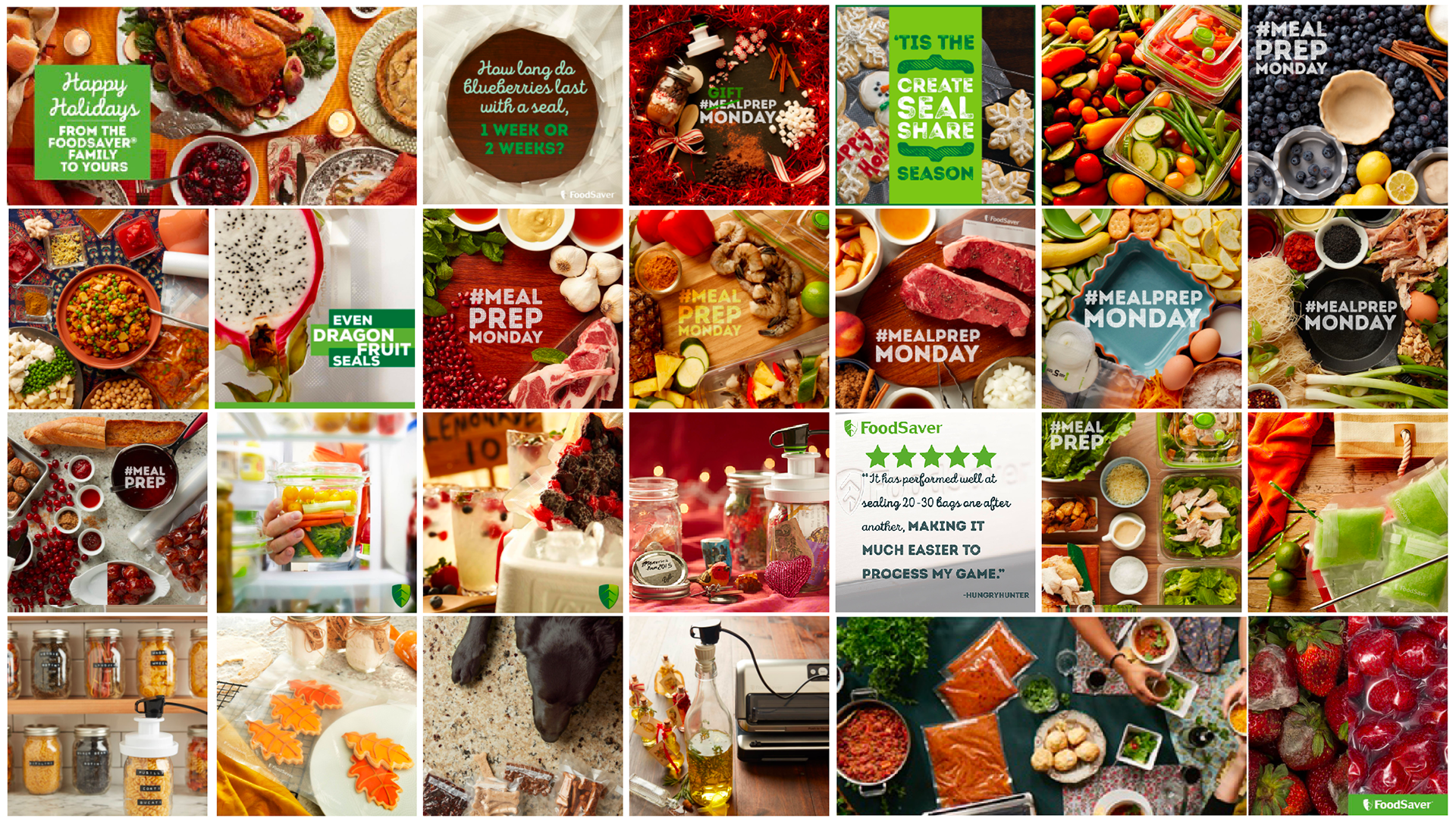 Then, one summer we rigged a fridge and watch food rot (and, not rot).