Vanity Fair Online 
Vanity Fair needed a clean system to update their existing online assets quickly and across all departments. We created a guide for all teams internal and external, then we restructured the site in phases so as to not upset the regular site traffic, but to allow for campaign support content to be added.

My first soup to nuts e-commerce site, and a special place in my heart. Polite Society was a gorgeous boutique in Seattle with hard to find styles and impeccable taste.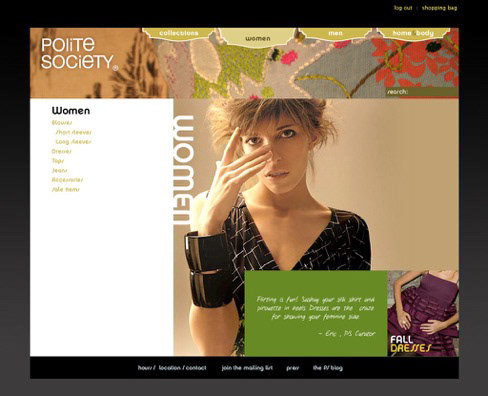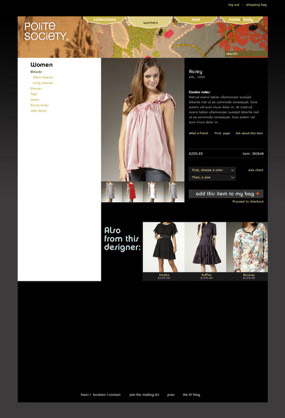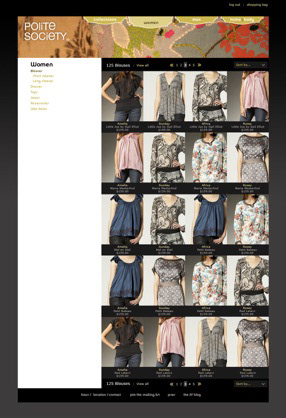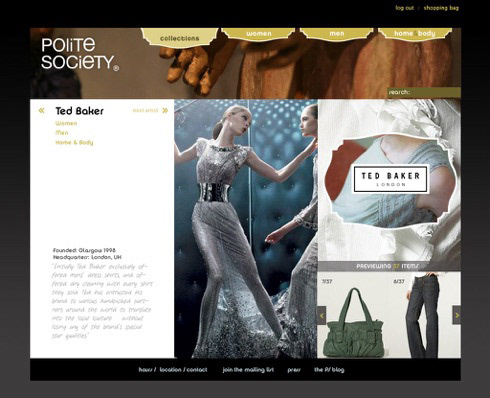 I ran the Capella Campaign for over 2 years. The majority of the work was detailed, tested, and re-tested
as we continually balanced our work between branding and acquisition.