A series of crests created for Nike (4 total), I was lucky enough to work with
some amazing artists from Drew Tyndall to Insect.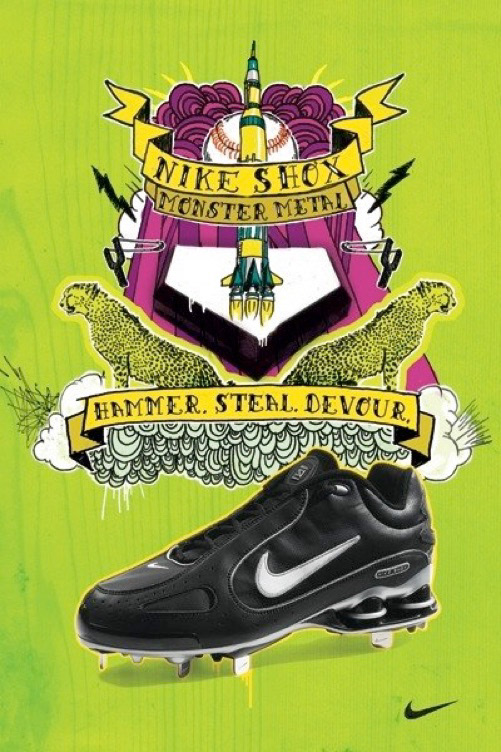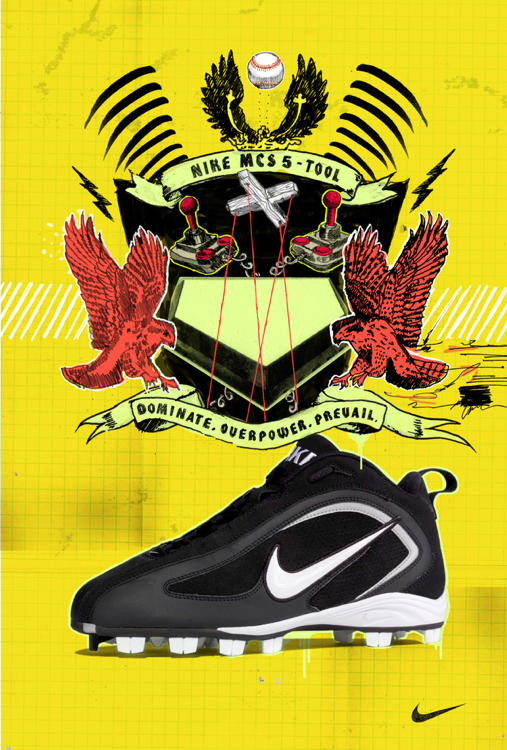 From a  series of above the ground shots created with in studio with David Clugston.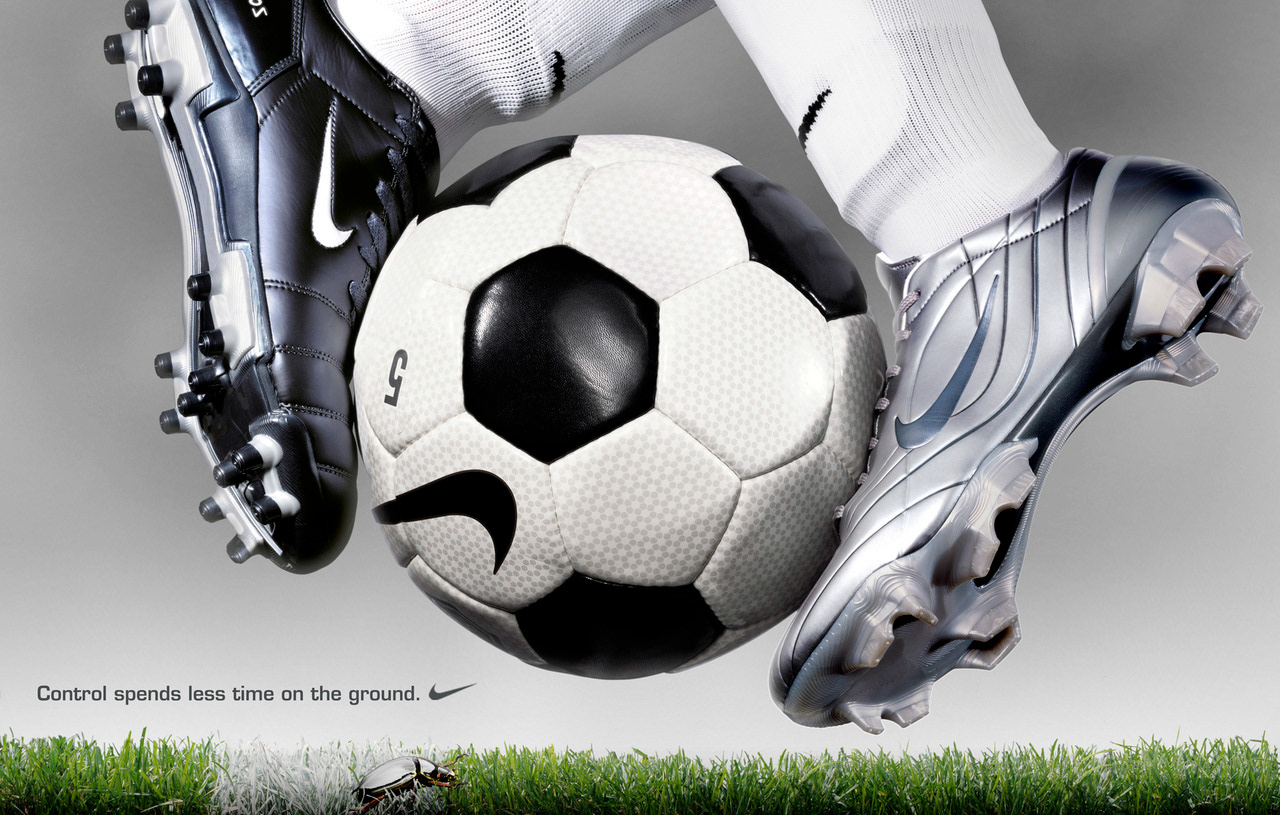 I worked on the Seattle Zoo for many years, this is one of my favorite from an "escape from the rain" campaign - let me know if you want to hear the jingle.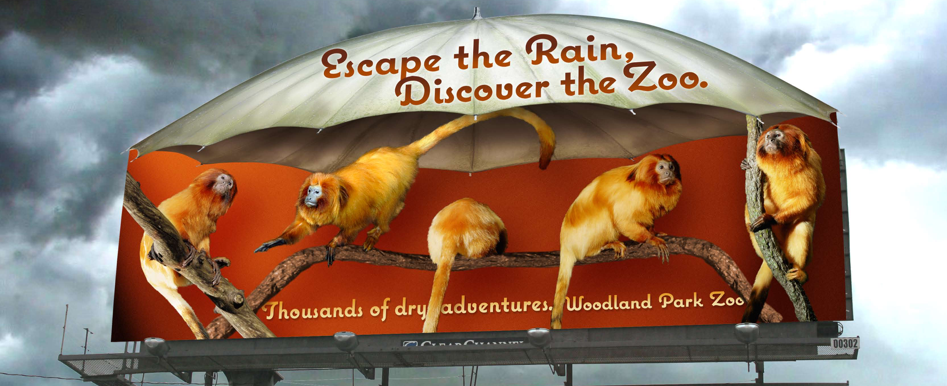 Two other favorites. For the Port of Portland I took apart thousands of dollars in brand new athletic wear from local sportswear makers and recreated Mt. Hood. 

The yoga ad was shot by David Clugston to help out the yoga studio in his building...
and won a few print awards along the way.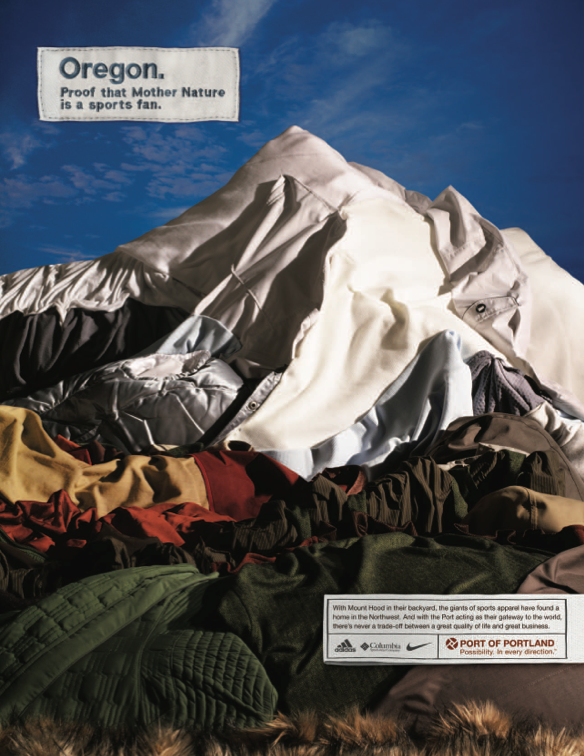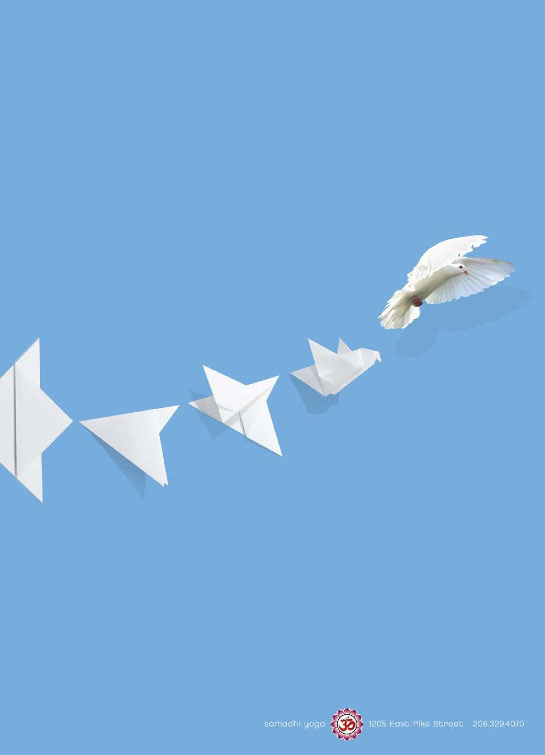 My first and only nutraceutical. Because LA needs more expensive water.